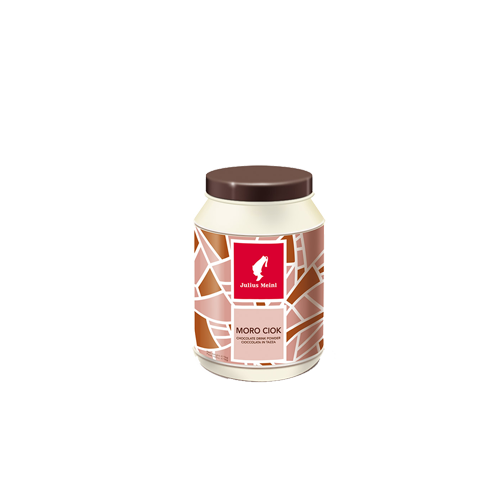 JULIUS MEINL HOT CHOCOLATE - 1000G
Julius Meinl Hot Chocolate - 1000g

This chocolate drink powder from Northern Italy is produced from high quality cocoa powder. Moro Ciok chocolate drink powder contains 32% pure cocoa and is available in a 300g tin with reclosable lid. The powder adds a delicate chocolate taste to your milk.
Recommended preparation:
Put 25g/ 8-10 tea spoons chocolate drink powder into a 120ml cup, add cold or hot milk, stir well and enjoy.
For the perfect treat add a dollop of whipped cream to your hot chocolate and decorate with tasty chocolate sprinkles.
Our products are limited in stock.

Tags:
Julius Meinl Hot Chocolate - 1000g
,
Wiener Melange Bristol
,
Melange Coffee
,
Julius Meinl
,
Filtre
,
chemex
,
Moka pot
,
Espresso
,
çekirdek
,
aeropress
,
hario
,
hario v60