JULIUS MEINL PROFESSIONAL LUNGO CLASSICO CAPSULE
Julius Meinl PROFESSIONAL Lungo Classico Capsule

This dark roasted premium coffee blend consists of 100% Arabica beans from Brazil and Ethiopia. The melody of aromas as well as the sweet and creamy flavour unfold into an absolute coffee sensation with a fine and velvety crema.
Beans :
Roast Level 1-6 :

Acidity :

Sweetness :

Body :

Crema : Rich Cream
Aroma : Almond, Hazelnut, Peanut
Flavor : Light and soft taste
Capsules 816 g ground,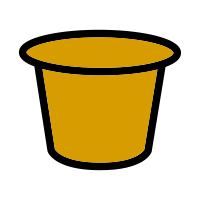 1 box (96 x 8,4 g /box)
These capsules are compatible with Lavazza Blue® machines.